New Orleans Photographers


continued
Parker Waters Photo - New Orleans - Specializing in action sports photography for all sports and levels of competition. We are also available for your parties and special events.
Penton Studio - Kenner - Penton Studio specializes in commercial work, maternity, children, seasonal and more. Penton Studio is an award-winning photography studio located in New Orleans Metro area.
Photography by Christy - Mandeville - I shoot in a candid laid back style, capturing the real emotion of the day. I stay to the sidelines and only pose family shots. My photos tell the fairy tale from start to finish for children and high school seniors.
Photography by Wayne Ferrara - New Orleans - We specialize in actor's headshots, modeling portfolios, corporate headshots, weddings, personal portraits, maternity and lifestyle photography
Picture Me Portrait Studios - Covington - Picture Me Portrait Studios is a full service photography studio for all your photographic needs.
Pro Vision and Design Video Production - Mandeville - Pro Vision & Design Video Productions is a complete video production company offering legal video, video editing and live event video.
Professional Color Service Digital Photo Lab - Metairie - We are a full service digital imaging lab serving the professional photographer since 1976. What started out as a small 2 person operation, has become a high-tech lab, with over 30 full-time employees.
Ragin Cajun Photo Booths - Mandeville - Photo booth rental for the New Orleans and surrounding areas. Need entertainment for your guest at your event, call on us, we will bring the entertainment. All Great Reviews!
Richard Sexton - New Orleans - is noted for his meticulously composed photographs of the built and natural environments and for his detailed photo essays devoted to architecture, design, lifestyle, urbanism, and the natural landscape.
Romaguera Photography - Metairie - Romaguera Photography offers full service photography including for seniors, sports events, Military specials, Weddings and much more.
Ron Calamia Photography - New Orleans - For over 30 years, Ron Calamia has been in the photography business. He specializes in photography of food, people, hotels, casinos & more for local, regional and national clients. This world is his canvas for him to create his magic for you.
Scott Myers Photography - New Orleans - New Orleans commercial, portrait, and fine art photographer, Scott Myers offers modern, expressive, inspired photography. I prefer to capture the great moments as they happen naturally, rather than to try and stage something.
Sears Portrait Studio - Metairie - For more than 60 years, we've helped millions of families capture & preserve priceless memories over the years. Our history is documented in film & paper, but we have also embraced the digital future and emerged as a leader.
Shannon Dale Photography - New Orleans - Shannon Dale photographs in the beautiful city of New Orleans and beyond. She offers portraiture, first moments for babies and high school seniors portraits.
Stanwycks Photography LLC - New Orleans - We are a commercial photographer offering aerial, Mardi Gras, executive photos, head shots, corporate photography, models photos & photography workshops and classes.
Steve Dalmado Photographer - Kenner - Steve offers photography of conventions in New Orleans, Louisiana and the Gulf Coast of Mississippi, Alabama and Florida. As well as photos for sports, advertising, corporate and social events.
Steve Randon Studio - New Orleans - Steve Randon is providing clients with expertise & quality in portrait photography including Pres. Clinton, Nicolas Cage, Michael Keaton, Hulk Hogan, Val Kilmer & Drew Brees
Steven Forster Photography - New Orleans - a professional award-winning photographer with more than 20 years experience. Forster has had more than 8000 photographs published worldwide.
Studio View Carre - New Orleans - Offers services like business commercials, product highlights, video tours for real estate, commercial properties & promotional videos for events. Prices vary. We'll discuss any ideas you may have for your business or event.
TechNola Visual Communications - TechNola Visual Communications creates commercials that generate a buzz about your business, while leaving a lasting impression on viewers. We produce high quality video services both in SD & HD that won't break your wallet!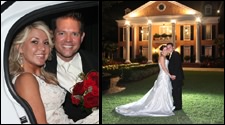 Terri Daigrepont Photography - New Orleans - As a 2nd generation portrait photographer, it has been a pleasure capturing the special occasions for my clients. Here at Terri Daigrepoint Photography, you will receive professional and personal attention for children, family, senior and business photography in my studio or on location.
Terry-T Thibeau Studio - New Orleans - Award-winning, commercial/advertising photography creating digital images of people, places, things for ads, brochures, catalogs and billboards. Over 20 years experience and one of the most respected names on the Gulf Coast.
Tops Guns Photography - Metairie - Top Guns Inc. is a New Orleans based production studio specializing in digital cinematography, video post production, motion graphics, advertising photography, television commercials, web & multimedia content.
Vanessa Rachel Photography LLC - New Orleans - Vanessa brings a fresh & exciting take on portraits by blending photojournalism with the best in lighting, fashion, modern portraiture & has a unique ability to capture the essence of beauty.
Welliver Productions - Metairie - Welliver Productions is a New Orleans area Photographer who offers television commercials, corporate presentations and much more commercial photography.
West Freeman Photography - New Orleans - New Orleans Photographer West Freeman specializes in architectural photography and is one of the many New Orleans Photographers who are online. His works include architecture, books and fine art.
Will Crocker Photography - New Orleans - New Orleans photographer working in advertising, corporate, editorial, stock.