Call or Book online below
Use call-in code "NOLA"
SAVE up to 40% on New Orleans Tours and
Attractions with Hot Online Specials and Discounts
New Orleans Power Pass
The New Orleans Power Pass is convenient and the best value for attractions and tours with great sightseeing packages to over 25 different venues.
All Tours and Attractions
We have Online Special discounts for New Orleans attractions, tours and activities for all ages. Book online or call with our code "NOLA" and save!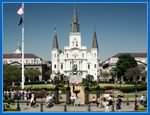 New Orleans City Tours
Experience New Orleans exploring her from the historic French Quarter to the beautiful Garden District. There's a lot to see and do in the Big Easy!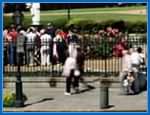 New Orleans Walking Tours
Our local expert guides will take you through the streets of the city giving you insight into the folklore and history of the Crescent City at day or night.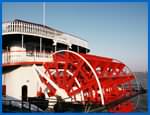 New Orleans River Cruises
Cruise the mighty Mississippi like Mark Twain and experience the days of yore in this great city of New Orleans on a steamboat or paddle wheeler!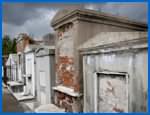 Cemetery, Haunted Tours
Visit our 'Cities of the Dead' with their unique above ground tombs. Don't forget to put your 'X' on Marie Laveau's tomb to make your wish come true.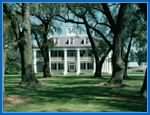 Louisiana Plantation Tours
See the grand old plantations of the past nestled along the banks of the Mississippi River where they raised sugarcane, cotton, indigo and rice.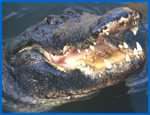 New Orleans Swamp Tours
Local guides help you explore the natural side of city in her bayous and swamps teeming with wild life including alligators, exotic birds and more.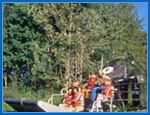 New Orleans Airboat Tours
You can take a thrill filled ride on this tour through the bayous and swamps on an airboat. With our experienced guides there is fun for all!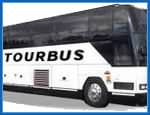 New Orleans Bus Tours
Sit back and relax with a New Orleans bus tour and leave the driving to an experienced, knowledgeable tour service. It is the 'Big Easy'!
Kid Friendly Activities
Enjoy your visit to the city with your entire family with these 'Kid Friendly' activities. There are lots of things to do that kids will love and remember!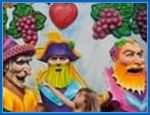 Mardi Gras World
You can experience Mardi Gras all year round here at Mardi Gras World. Get up close with our famous parade floats and learn Mardi Gras' history.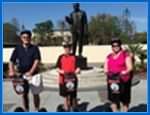 New Orleans Segway Tours
See the city in style with our Segway Tours experience for a rolling view of the Big Easy. These tours are short and to the point day or night!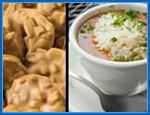 Creole Food Demos
For a real 'taste' of New Orleans try our Creole cooking demonstrations by local experts. You get to eat after the demo and take home recipes.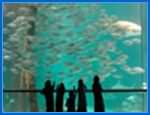 New Orleans Aquarium
New Orleans has a 'World Renouned' aquarium, it is the Audubon Aquarium of the Americas which has a large variety of exotic fish and sea life!
Audubon Zoo Deals
Our Audubon Zoo offers a wide variety of family fun activities in New Orleans for the whole family to enjoy. Get your online discounts HERE!
New Orleans Museums
Experience the New Orleans World War II museum, Edgar Degas House or our other great activities. Let us not forget and let's thank our veterans.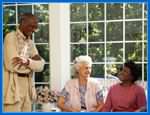 Senior Friendly
These New Orleans tours, attractions and Things To Do are for the seniors who visit or live in our great city. They are designed for the mature.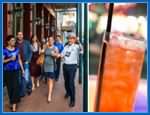 New Orleans Pub Crawls
Our cocktail tours will delight all with their New Orleans cocktail history and not to mention the cocktails themselves. Here's to YOU!