Plantation Weddings
"Why choose a wedding venue on a Plantation near New Orleans?"
There are many reasons that couples decide to have plantation weddings in the New Orleans Plantation Country all over Louisiana. For one it is an extremely unique setting with spectacular views, breathtaking scenery, elegance and classic style in the mansions that grace the countryside of Louisiana. They have lots of space for large gatherings and even offer places to stay on the premises for the entire wedding entourage. My guess is that the couples and their guests do not look to the negative past history but to the future (their futures) as they celebrate these grand occasions.
Louisiana plantations also offer all the wedding services you will need like wedding photographers, catering, flowers and cake etc. making it easy for a couple to have the wedding of their dreams. The plantation's grounds covered in oaks and displaying grand gardens offer a storybook setting for the photographic recording of their memorable event for years to come. Louisiana plantations are some of the best wedding venues for your one-of-a-kind wedding event.
There is a Southern charm that exudes from the landscaping and grandeur of these great plantations. Plantations are very popular wedding venues and I personally have had the pleasure of attending my own family wedding at a small plantation. The wedding photos were unforgettable and haunting of a time past while conveying the expectation of a wonderful future.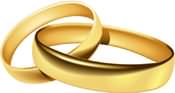 Many Louisiana Plantations have been restored to their grand states making them the picture-perfect wedding venue. There also are many new construction venues done in the Greek Revival, Creole Cottage, Italiante styles as well as many others mimicking the plantations of long ago. Guests can stay with the lucky couple and experience a unique family event from the start to the finish. You can wander the grounds with their great gardens, old stately oaks and many have water views.
You can even find Plantation venues in the New Orleans Metro area as so many of these antebellum homes have been saved and restored allowing couples to have their own fairy-tale wedding they've always dreamed right here in the Big Easy. These plantation venues offer couples a chance to have really cool small, intimate ceremonies as well as large, extravagant events. So when you begin to plan that special day in your future, think about a truly special opportunity to have an extraordinary ceremony, reception and accommodations at a New Orleans plantation venue.
We can help you find that perfect New Orleans Plantation venue as well as other Louisiana Plantation venues on our Louisiana Plantations Tours and Weddings category page. We have not only listed them (the many plantation venues) with detailed descriptions but also offer links to their business websites so you can see all the options these plantations offer for your dream wedding. Be sure to look for the many New Orleans area Plantations that offer Wedding Packages to fit any budget and even have large staffs to help plan your perfect day!