New Orleans Motorcycle Dealers - SEE ALL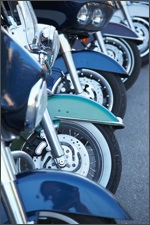 Racing bikes, custom bikes, new bike dealers, parts and accessories are all here. This is a great place to start when shopping for a new motorcycle in the New Orleans area.

View motorcycle photo galleries and videos, shop for motorcycle parts in their online stores and learn about upcoming motorcycle rider events. Find out more about motorcycle repair service, custom motorcycles and even build a motorbike online.
From classic Harley Davidson motorcycles and super fast Kawasakis to custom built motorcycles, local New Orleans motorcycle dealers are on the web ready to show you why their motorcycles are the stuff your motorbike dreams are made of!
Go to New Orleans Motorcycle Dealers
Motorcycle Manufacturers
To make your motorcycle shopping easier, we've listed websites for over 80 motorcycle manufacturers from the US, Italy, Japan, the U.K., Austria, New Zealand and around the world.
Go to Motorcycle Manufacturers
Biggest Surprise! The world's most powerful production motorbike is made right here in Louisiana! Before visiting your favorite motorcycle dealer, look what's happening right here in Louisiana!

Marine Turbine Technologies - The Y2K turbine powered motorcycle praised by Jay Leno is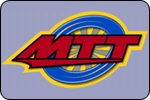 made on the Northshore in Franklin, Louisiana.

After developing the first turbine-powered outboard sanctioned by the US military, MTT produced not only the first turbine-powered street legal motorcycle, but also the most powerful production bike in the world: the MTT Turbine SUPERBIKE™.

Powered by a Rolls Royce-Allison gas turbine engine, the Turbine SUPERBIKE™ has demonstrated over 320-hp and 425-ft/lbs of torque on the Dyne Jet 200 and has been clocked at a record breaking 227-mph.
Go to Marine Turbine Technologies

Now that's Made in Louisiana!