New Orleans area
Health and Fitness
Categories
Allergy, Allergists
Clinics
Dentists and Dental Care
Eye Care
Fitness Centers, Gyms, Pilates
Health Food Stores
Hospitals
Nursing Homes, Long Term Care
Organizations
Personal Care, Skin Care
Pharmacies, Drug Stores
Pharmaceutical Manufacturers
Physicians & Surgeons
Sleep Centers
Special Care
Therapists

Medical Insurance
in New Orleans
New Orleans Hospital
Intensive Care Unit
With all the coming changes in medical insurance coverage, find a New Orleans area insurance agency that has the medical coverage you need at the best possible price. Get insurance quotes online from local insurance agencies. Make sure your hospital and doctor bills are covered!
Go to New Orleans Insurance Agencies
New Orleans Fitness Centers - SEE ALL
Listings in this Health category include New Orleans Fitness Centers, Gyms, Athletic Clubs, Health Spas and Fitness and Pilates Trainers.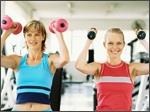 Before you join that fitness center or athletic club, take a virtual tour of their facilities and review their fitness and health related services.

Also included in the New Orleans Fitness Centers category are weight loss centers, nutritional consultants, motivational trainers and even yoga classes. The New Orleans Athletic Club, founded in 1872 and one of the oldest fitness centers and gyms in America, is represented with their modern website.
Go to New Orleans Fitness Centers
New Orleans Personal Training and Pilates
Pilates are the ultimate in personal training by fitness coaches. New Orleans fitness trainers are specializing in pilates, holistic fitness, personal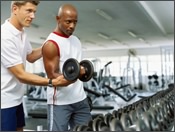 training, life coaching, sauna treatments and even outdoor boot camps. You can find out more about what New Orleans fitness trainers, especially trainers offering the pilates fitness training method have to offer in our New Orleans Fitness Centers, Gyms, Personal Trainers and New Orleans Pilates websites category.
New Orleans Hospitals - SEE ALL

Research over 30 local Hospitals and Medical Centers on the New Orleans Web for services,
locations, MD referrals, continuing education programs and more. Much has changed since Hurricane Katrina flooded several major New Orleans hospitals such as the venerable Charity Hospital on Tulane Avenue and hospitals and medical clinics in New Orleans East. However, many older, well known hospitals such as Touro Infirmary, Tulane University Hospital and Clinic and Children's Hospital as well as Charity Hospital continue to provide patients in the New Orleans area with quality medical care.
Go to New Orleans Hospitals

Also included are regional hospitals and medical centers essential to the health and care of patients in parishes and communities near New Orleans including: Ochsner Hospital and East Jefferson Medical Center in Metairie, St James Parish Hospital in Lutcher, Louisiana, St. Tammany Parish Hospital in Covington, Louisiana, Terrebonne General Medical Center in Houma, Louisiana and River Parishes Hospital in LaPlace, Louisiana.

New Orleans Clinics - SEE ALL

Can't find the services you need in New Orleans major hospitals? Try New Orleans area medical clinics for special services from fertility clinics and plastic surgery clinics to mental health clinics specializing in addiction recovery and substance abuse therapy.

New Orleans clinics websites category also includes centers for specialized treatment such as cancer clinics, occupational therapy clinics, dermatology clinics and Orthopaedic clinics.
Go to New Orleans Clinics

New Orleans Physicians and Surgeons - SEE ALL

With cosmetic surgeons leading the way, local MD's are joining the New Orleans Web. In our New Orleans Physicians and Surgeons web sites category, doctors are listed alphabetically by name with brief descriptions of their medical specialties. Included are: plastic and cosmetic surgeons, orthopedic surgeons, urogynecological and reconstructive surgeons and more. For websites of local medical doctors on the New Orleans web...
Go to New Orleans Physicians and Surgeons

New Orleans Dentists - SEE ALL

New Orleans area dentists and orthodontists are getting on-line. You can shop for dental care right from your home computer and even find dentists that specialize in caring for children. While most New Orleans dentists offer general dentistry services, many New Orleans area dentists now offer specialized dental services not offered by local dentists until recently including: sedation dentistry, invisible orthodontics and dental veneers for cosmetic and restorative procedures. Before you choose a New Orleans dentist for you and your family...
Go to New Orleans Dentists
New Orleans Eye Care - SEE ALL

New Orleans area optometrists, opticians and ophthalmologists as well as retail eye care centers. Find out more about Lasik corrective laser surgery offered by New Orleans eye care clinics. Includes eye care clinics for cataract surgery, glaucoma care and the medical and surgical treatment of retinal eye disorders.
Go to New Orleans Eye Care, Opticians, Optometrists and Ophthalmologists

New Orleans Special Care, Therapists and Nursing Homes - SEE ALL

Whether you're looking for a physical therapist for treatment from injuries or an elderly care nursing home, the New Orleans Special Care category has websites for these services in the New Orleans area.

Includes: Physical therapy, rehabilitation therapy, home health care, long term care and nursing homes in the New Orleans area as well as massage therapy, acupuncturists, rehabilitation therapy, counseling and occupational therapists.
Go to New Orleans Special Care

New Orleans Pharmacies - SEE ALL

Order your prescriptions online from local New Orleans drugstores. Our New Orleans pharmacy websites category listings include locally owned pharmacies as well as national chain drugstores and supermarkets with in house pharmacies
Go to New Orleans Pharmacies

New Orleans Health Food Stores, Personal Care, Skin Care and Cosmetics - SEE ALL

This category includes traditional health food stores specializing in nutritional supplements and personal care products and services such as therapeutic massage, cosmetics and skin care. Also includes websites for specialized skin care products from New Orleans area health professionals
Go to New Orleans Health Food Stores, Personal Care, Skin Care and Cosmetics

New Orleans Health Organizations - SEE ALL

New Orleans has many organizations dedicated to health and health related charities. These websites include New Orleans based as well as national health organizations focusing on all types of medical issues including: asthma, allergies, cancer, diabetes, epilepsy and substance abuse.

The New Orleans Health Organizations website category also includes professional medical organizations for New Orleans area doctors, nurses, technicians and other medical professionals.
Go to New Orleans Health Organizations